BACK TO CLIENTS
PROMOTION PUSH GAVE A 14% CVR LIFT
JYSK used SiteCampaign to promote active offers by pushing the message out to
relevant visitors on their website – resulting in a 14% CVR lift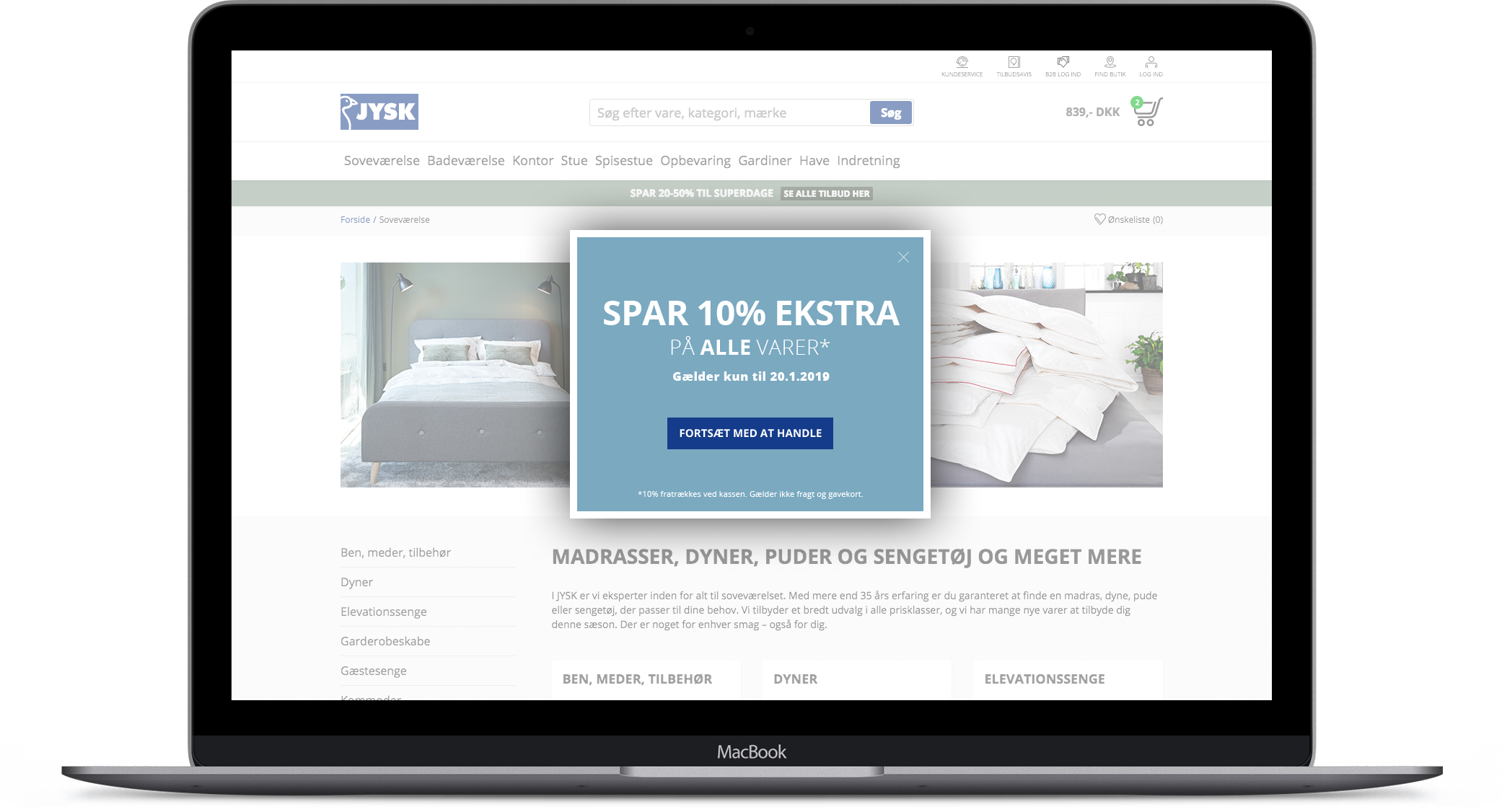 GOAL
Highlight active promotions to increase conversions.
SOLUTION
A Promotion Push SiteCampaign that highlights active offers on relevant areas of the website. The message is automatically switched out to fit the offer JYSK is running on the website. The campaign is activated based on visitor activity, to push the message at the relevant time and avoid disturbing visitors.
RESULTS
This campaign saw an overall CVR boost of 14%, with Desktop devices seeing the highest lift of 22%.
ABOUT JYSK
JYSK is a global retail chain that is a leader on the European market in all articles for the bedroom, bathroom, livingroom, and patio.
JYSK Nordic operates more than 1.200 stores in 20 countries, but the company is still based on its Scandinavian roots.